Tiny spoons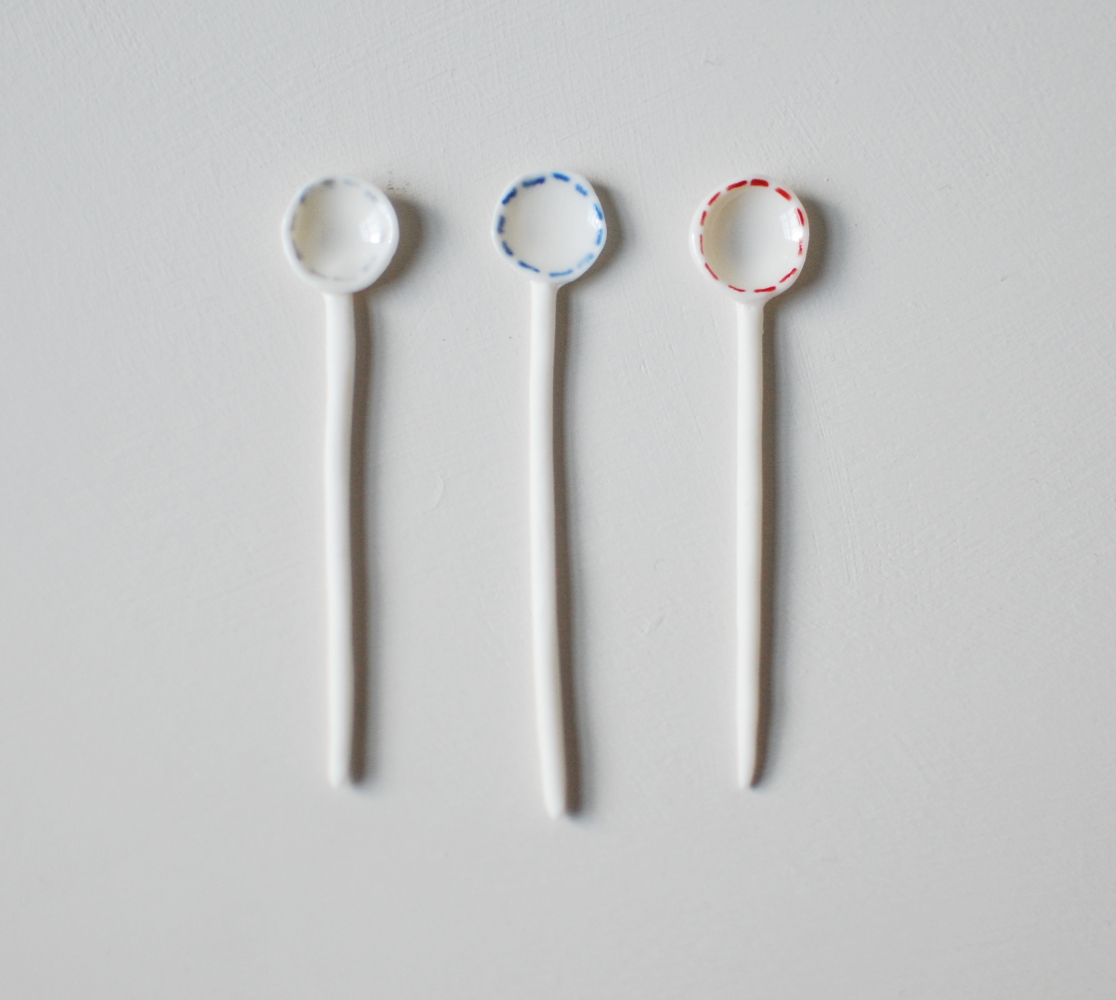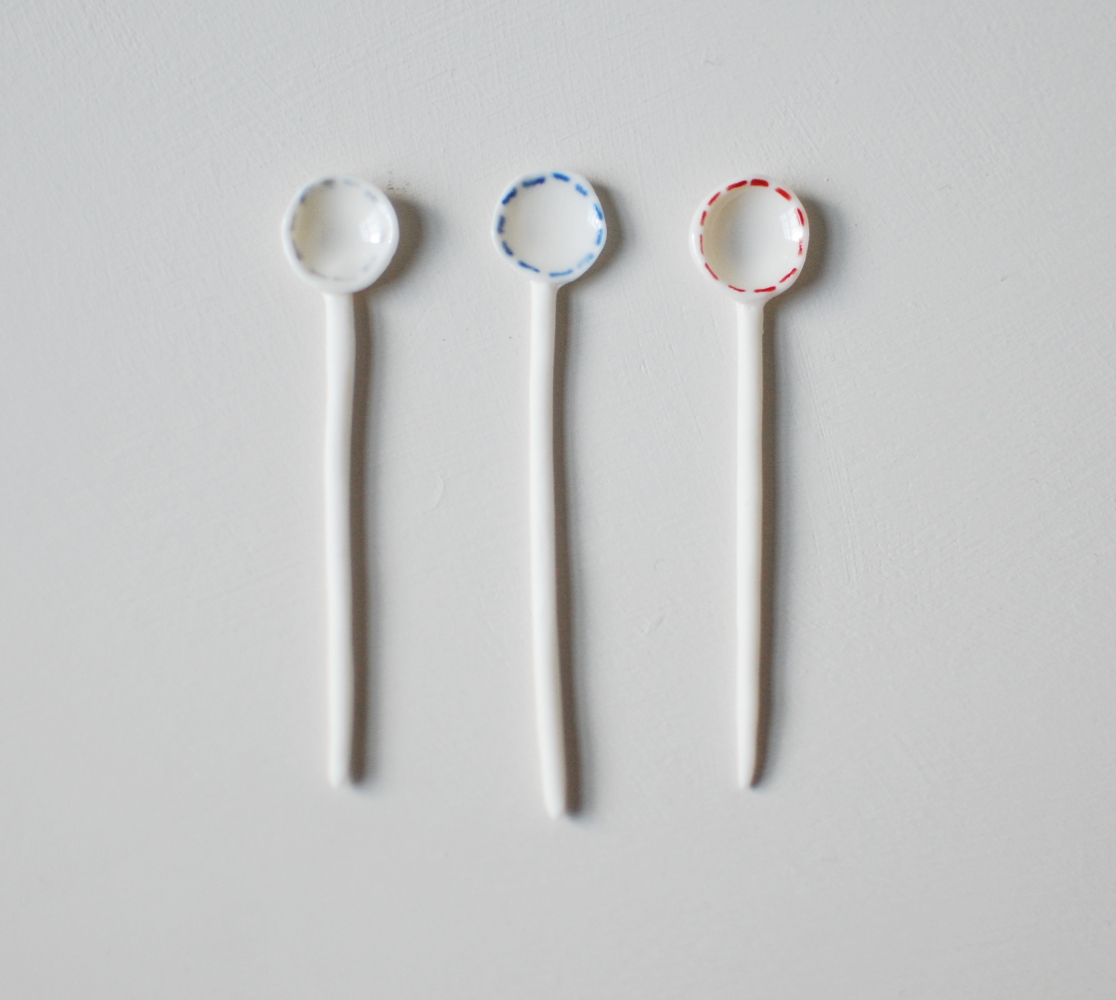 Tiny spoons
These tiny spoons are hand pinched and rolled from cool, white porcelain, leaving the irregularities of the handmade; no two spoons can be exactly alike. They are hand-painted using underglaze with patterns inspired by the mark making of embroidery stitch.
The inside of the bowls are finished with a clear glaze while the handle and back of the bowl are left unglazed.
These tiny spoons measure approx 7cm.