Medium spoons with pinhole pattern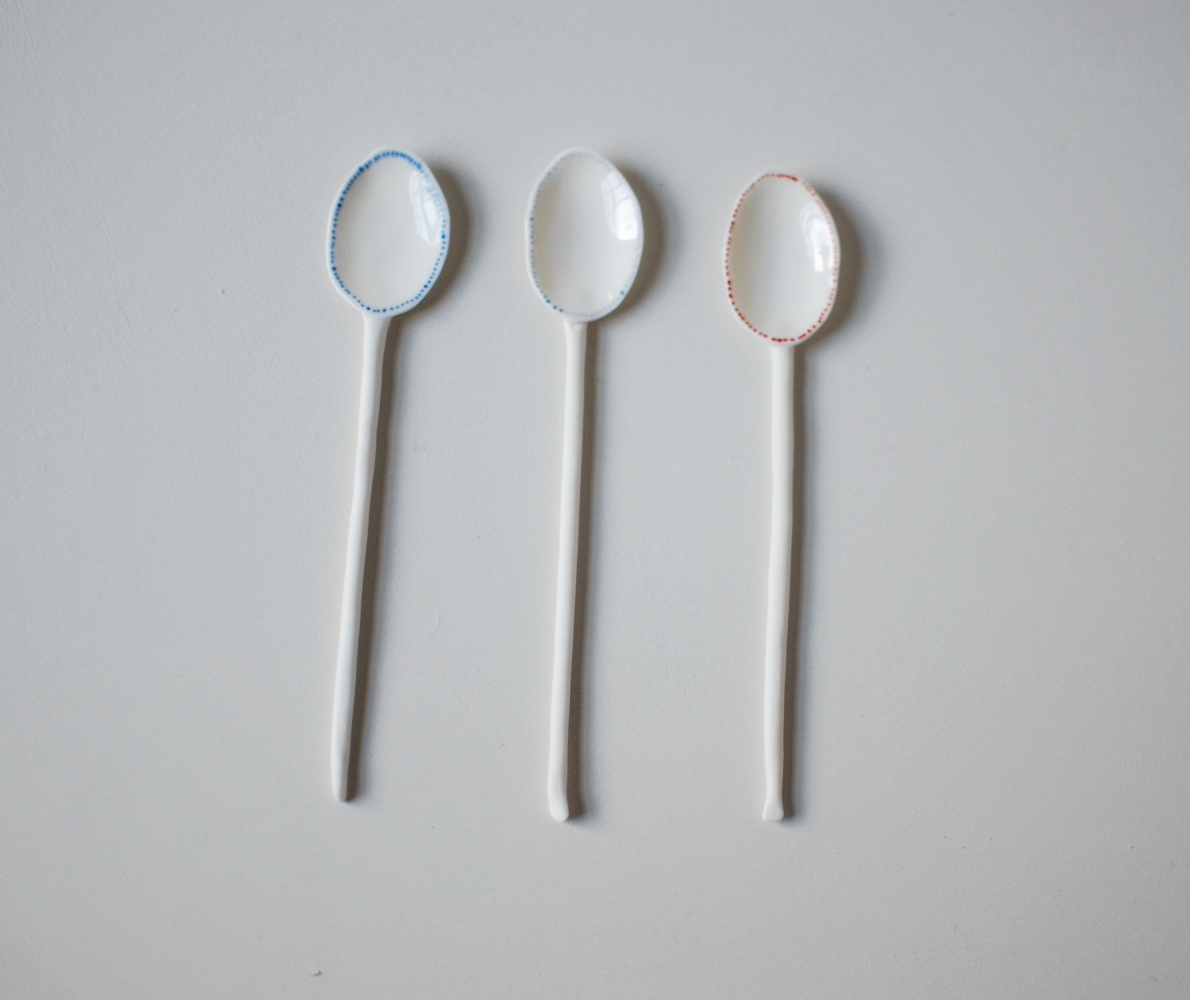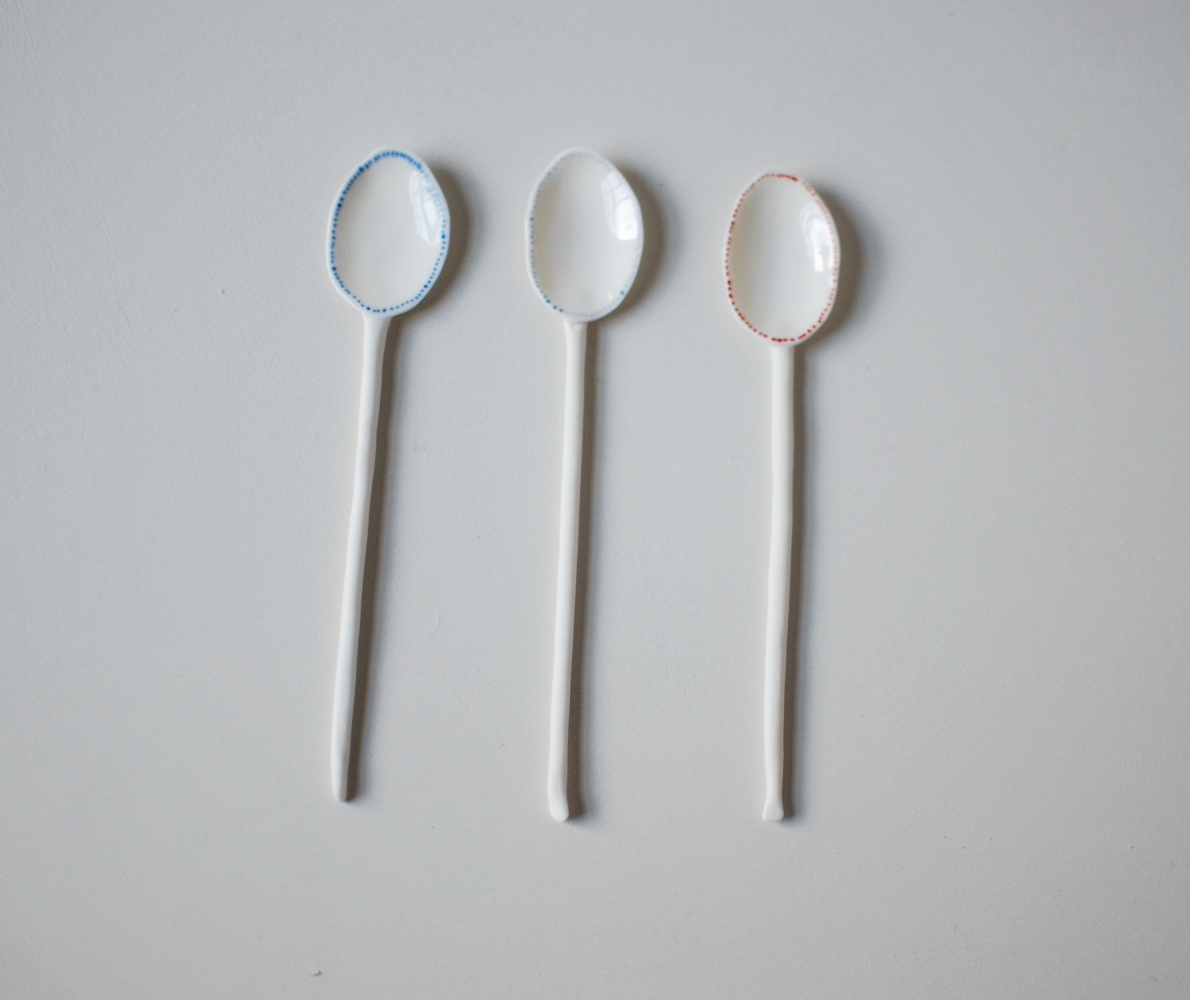 Medium spoons with pinhole pattern
The bowls of these delicate spoons are hand press-moulded in a handmade mould from porcelain and the handles are rolled before being attached to the bowl. No two spoons can be exactly alike, but they all have a delicate translucent quality which belies their strength. I keep one in the pot which holds my ground coffee to scoop it into the filter paper every morning. But they are equally lovely left gently glowing on a windowsill or bookshelf. They are hand-painted using underglaze with a pattern inspired by the trail left by the needle when the stitching gone wrong are unpicked.
The inside of the bowls are finished with a clear glaze while the handle and back of the bowl are left unglazed, exposing the raw porcelain.
These spoons measure approx 14-15cm.